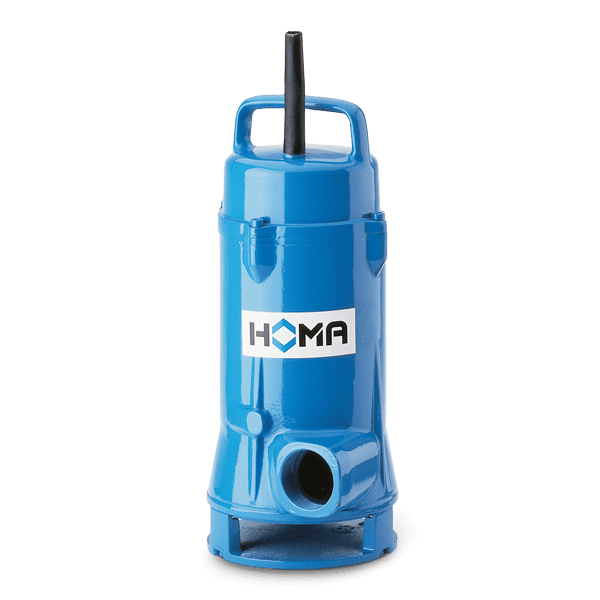 Submersible Drainage Pumps Jacket Cooled for Clear Water and Drainage Water – H500/H700
Design
Fully submersible, compact integrated motor-pump unit consisting of:
Pump: Single stage (H 500) or twin stage (H 700) centrifugal pump with vertical discharge.
Impeller: Open multi-channel impeller, spherical clearance 8-18 mm. The distance between impeller and casing can be readjusted to maintain maximum performance.
Motor: Fully submersible, pressure tight, jacket cooled motor, oil-filled. Insulation class H. Motor protection IP 68. Cable connection chamber totally isolated from motor housing. Thermal sensors embedded in motor winding (types from 5,5D).
Shaft/Bearing: Large diameter stainless steel rotor shaft, pre-lubricated bearings.
Seals: Combination of two mechanical seals in a separate oil chamber. Oil check from outside. Electronical seal control optional.

Download