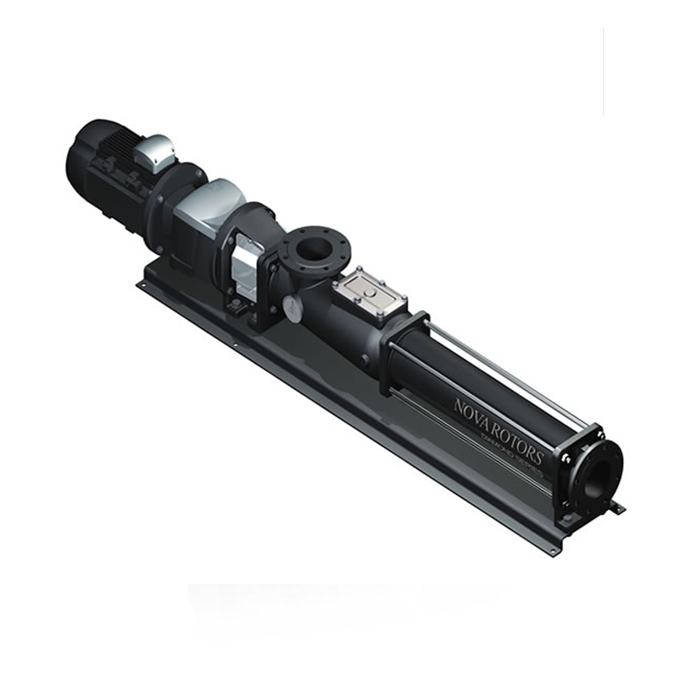 Diamond Series Range Presentation
Nova Rotors presents its new range of progressing cavity pumps called the Diamond Series.
Completely renewed mechanics to increase the performance with a new aggressive design. These pumps are completely reversible. Available a wide pumps range. Compact design with a good relationship quality/price. Easy installation thanks to the reduced dimensions.
One stage stator with long pitch geometry to improve the performance.
Reversible flow up to 3 bar as standard: Up to 12 bar with hydraulic balance.
Pump fixed to motorization with a pin to permit the reversibility.
Joints: strong and compact with geometry and dimensions projected to enable the max NPSH.
Transmission shaft with universal pin joint patented pending with bushing guide and transmission guide to enable long endurance and reliability. This is to reduce to a minimum wearing of the pin.

Download