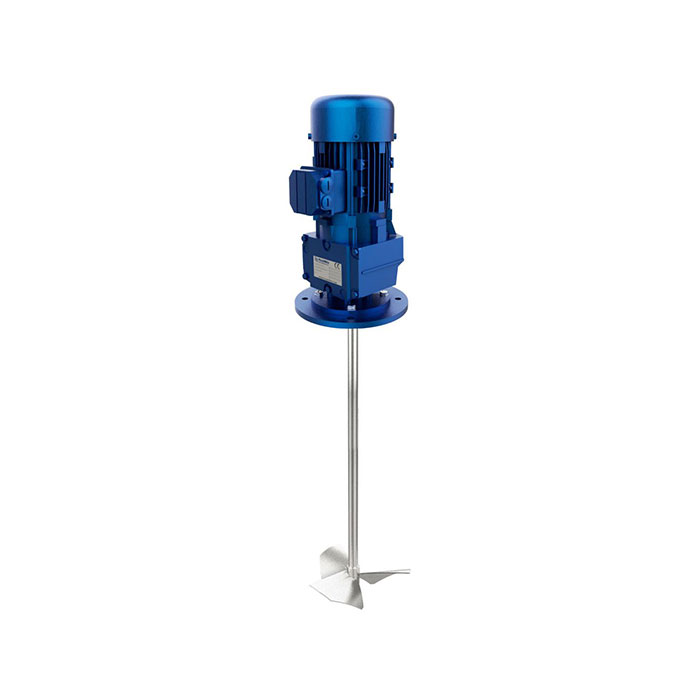 VPP Series Industrial Agitator
VPP series are low running mixers specially designed for the mixing of quite viscous fluids. They are suitable for medium volume tanks up to 4 – 5 m3. Thanks to their life greased reducer gear it is a friendly maintenance machine just to connect and run. The S type axial profile propeller is designed to reach a balanced pumping flow/power absorption ratio. The propeller can be easily adjusted along the shaft if necessary, or it can be equipped with two or more propellers.
Main Features VPP Mixer:
For tanks 0,5 – 5 m3
Motor power: 0.18 kW to 2.2 kW.
Running speed 300 rpm (other speeds available).
3 blades type S axialprofile propeller,
Diameter 200–400 mm.
Shaft length up to 1500 mm.
Shaft and propeller AISI 316, or polyethylene coated.
Optional Extras:
PVC or AISI 316 flange with oil seal.
Rubber coated shaft + propeller.
Food industry execution, polished.
ATEX motors.
DIN or ANSI flanges.
Special executions.

Download