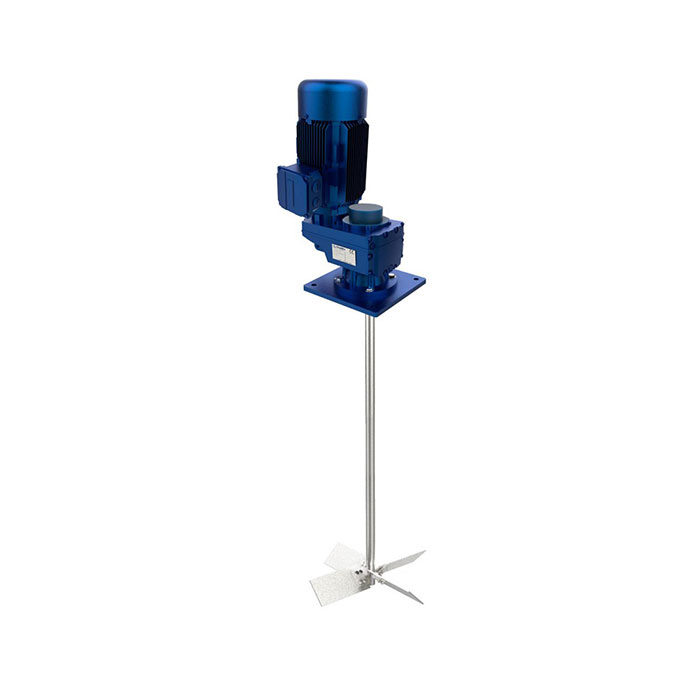 VTG Series Industrial Agitator
The main characteristic of VTG mixers is their four blades axial turbine. Axial turbine has a high power input ratio, and achieves a strong mixing effect in tanks from 10 to 100 m3 volume. The rotation sense of the turbine can be easily changed just changing motor power feed wires. Thanks to their life greased reducer gear it is a friendly maintenance machine just to connect and run. VTG mixers can be equipped with more than one single turbine.
Main Features VTG Mixer:
For tanks 10 – 100 m3.
Motor power: 2.2 kW to 75 kW.
Running speed 20 to 120 rpm.
2/4 bladespitched axial turbine,
Shaft length according tank height
Shaft and propeller AISI 316, AISI 304, carbon steel, rubber coated.
Optional Extras:
AISI 316 or PVC plate with oil seal.
Food industry execution, polished.
ATEX motors.
DIN or ANSI flanges.

Download