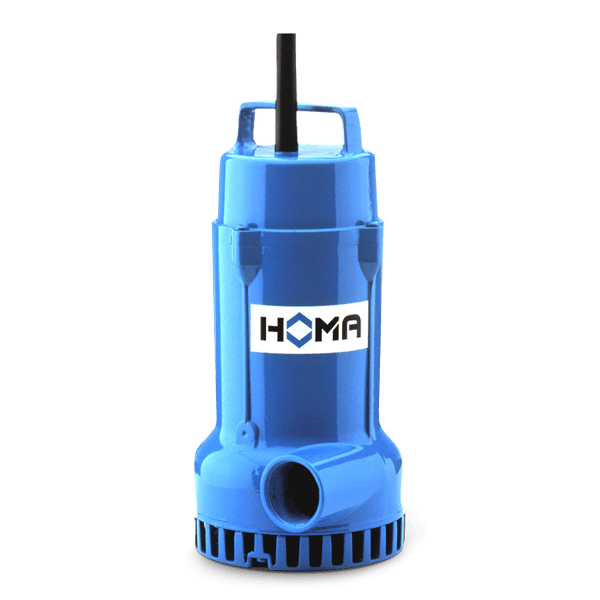 Submersible pumps for clear and domestic waste water – H 106, H 117
Construction
Fully submersible pump, consisting of:
Pump: Single stage centrifugal pump with horizontal pressure connection.
Impeller: Open multi-channel impeller, spherical clearance 10 mm.
Motor: Fully immersible motor, sealed against pressurised water, oil-filled. Insulation class H, protection rating IP 68. Thermostat sensor for temperature monitoring in the winding. Electrical compartment is separate from motor. Connecting cable: H07RN-F3G1
Shaft/Bearing: Generously-proportioned chromium steel motor shaft, permanently-lubricated roller bearing.
Seals: Triple radial seal.

Download