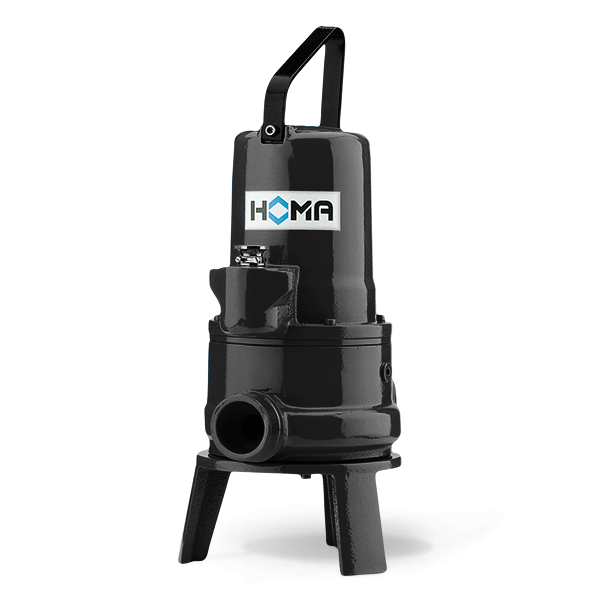 Electric Submersible Pumps with Cutter System for Sewage and Effluent – GRP56/GRP76/GRP111
Design
Fully submersible, compact integrated motor-pump consisting of:
Pump: Single stage centrifugal pump with horizontal discharge DN 50.
Impeller: Open multi-channel impeller. Cutter system at pump inlet consisting of stationary cutter ring and blade rotor from hardened (45 rockwell C scale minimum) high alloy stainless steel.
Motor: Fully submersible, pressure tight electric motor, three phase, oil-filled. Thermal sensors embedded in stator winding. Insulation class H. Degree of motor protection IP 68. Cable connection chamber totally isolated from motor housing. Cable: H07RN-F7G1.5 and 5G 1.5 Model Ex: H07RN – F-PLUS 10G1.5 and 4G1.5.
Shaft/Bearing: Large diameter stainless.

Download