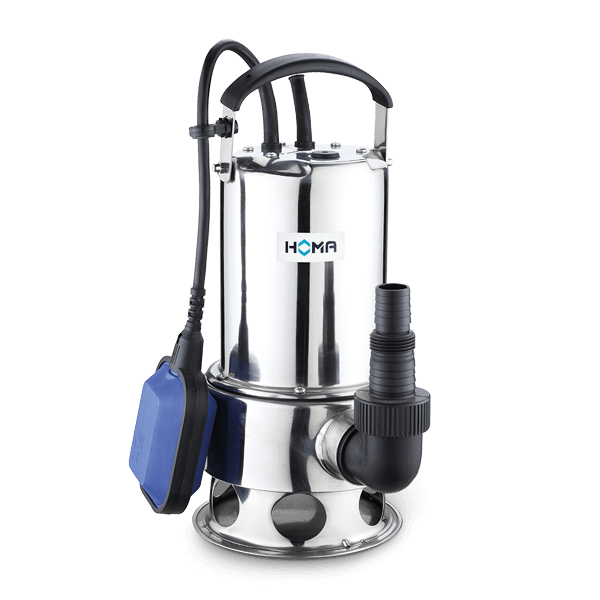 Stainless Steel Submersible Pumps for Waste Water Containing Solids. Spherical Clearance 35-65 mm – TCV/TCM
Design
Fully submersible, compact integrated motor-pump unit consisting of:
Pump: Single stage centrifugal pump with horizontal discharge.
Impeller: Model TCV with vortex impeller for liquids containing a high level of impurities or fibrous matter and containing gas. Spherical clearance 35 up to 65 mm. Model TCM with open single channel impeller for liquids containing impurities and sludge with solid particles. Spherical clearance 65 mm.
Motor: Fully submersible, pressure tight electric motor. Insulation class F. Motor protection IP 68. Single phase motors 230-240 V with thermal sensors embedded in the winding. Cable: TCV408-519W(A): H07RN-F3G1 TCM616W(A): H07RN-F3G1.5 TCV513-620D: H07RN-F4G1.5 TCM616-622D: H07RN-F4G1.5
Shaft/Bearing: Large diameter stainless steel rotor shaft, pre-lubricated bearings.
Seals: Combination of mechanical seal and lip seal in a separate oil chamber.TCV408: Combination of 2x lip seal and SIC-mechanical seal.

Download